It's hard not to miss the amount of construction that's taking place in and around the Denver area. Seemingly every day, another construction project begins to create jobs and homes for Colorado residents. Naturally, to meet these growing population numbers, our state has had to begin developing improvements on its infrastructure, namely its expansive highway system.
2018 Road Construction Projects
For 2018, the Colorado General Assembly has set aside $1.9 billion for road construction projects in and around Denver. This is part of Senate Bill 267, which is focused on developing highways and road infrastructure in rural Colorado communities, as well as refining and expanding sections of I-25 to make it easier for Colorado residents to get into the Denver Metro Area.
While the funding for these projects has been secured, the initial project list of which areas will be worked on first has not been finalized, and will not be until spring of 2018. The Colorado Department of Transportation's budget will also grow this year, as part of this renewed focus on road construction.
The full list of proposed projects is quite expansive, but projects that may be of particular interest to residents of the Denver area include:
$250 million budgeted for I-25 south of Denver to construct a new tolled express lane for lanes running between Monument and Plum Creek Parkway
$200 million budgeted for I-25 north of Denver to construct new tolled express lanes, reconstruction interchanges and mainlines, and general improvements between state highways that cross I-25.
The Bill, and the budget increase were in response to the growing traffic concerns of Colorado residents. This time last year, Denver-area traffic was named the 21st worst in the country. Drivers are spending increasingly more time stuck in traffic as they commute into and out of Denver. By expanding the North-South I-25 corridor between Fort Collins and Denver, as well as expanding and improving the road networks that lead out of Denver and into rural Colorado, lawmakers and construction companies alike hope that they can ease some of this traffic congestion.
Claystone Construction Is Ready To Get To Work
While the new construction bill is focused on expanding existing highways, in some places it will require constructing new portions of highway entirely. Clearing and excavating the area where the road is going to be built is a labor-intensive task. This stage not only requires us to move soil, rock, and vegetation, but also requires us to ensure that that same soil isn't then prone to erosion. The mounting stage begins to shape the road, as our fleet of graders, and bulldozers pile and smooth dirt over the road's proposed path. This is then treated by fine graders to level the prepared surface. An aggregate base is placed over this graded surface, which is made up of crushed gravel and stone. Finally, we'll begin paving with asphalt over the gravel. This is a demanding process, as it requires hard work and coordination on the parts of the entire road construction team. This project, depending on a variety of conditions, can take as little as few months for a stretch of road, or up to several years to expand a segment of highway.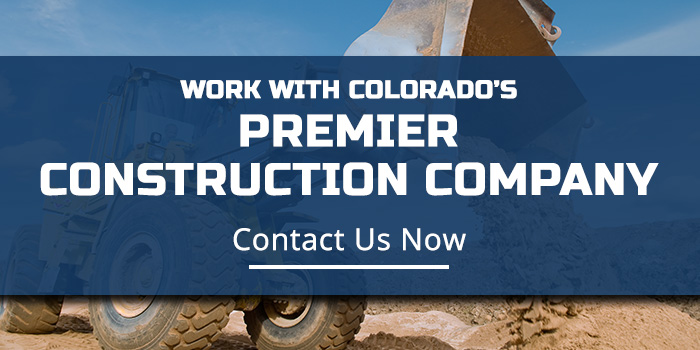 Claystone Construction isn't surprised by the growth of the Denver area. Since 2003, we've been the ones to help them grow. We're excited to start working alongside the state in developing and making new roads for Colorado. And we're ready to get to work because we know how long a major highway or road construction project in Denver can take.
For your road construction and commercial and residential excavation needs, work with Colorado's premier construction company, Claystone Construction.